Administrative Offices
The former home of Engine Co. No. 21 and Truck Co. No. 6
(Presently not open to the public)
1152 Oak Street (Get Directions)
San Francisco, CA 94117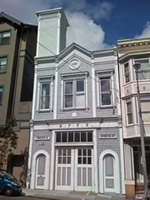 Administrative Offices
SFFD FIRE MUSEUM and SAFETY LEARNING CENTER
655 Presidio Avenue (Get Directions)
San Francisco, CA 94115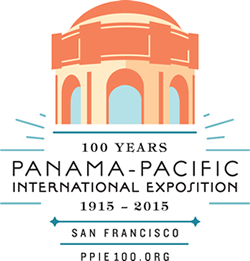 AT THE PALACE OF FINE ARTS
FEBRUARY 21, 2015
CENTENNIAL COMMUNITY DAY
Noon - 5:00 PM
ADMISSION FREE!

PPIE AFTER DARK
7:00 PM - 10:00 PM
In 1914, the American LaFrance company won the coveted award for providing apparatus for the
Panama-Pacific International Exposition of 1915.
Ten pieces of apparatus were leased to the Exposition Fire Department.
Three of the four known units that are still in existence, two engines and one truck, will be returning for the
2015 Community Day Celebration.

PPIE FIRE DEPARTMENT

Complete information on the Fair's own Fire Department
The Guardians of The City is a Core Partner of PPIE100
and will be presenting a photo exposition of the Fair's Health, Police and Fire Departments.

To view a section of this site, click on your interest below or from the navigation on the left.